Turn your coins into cash fast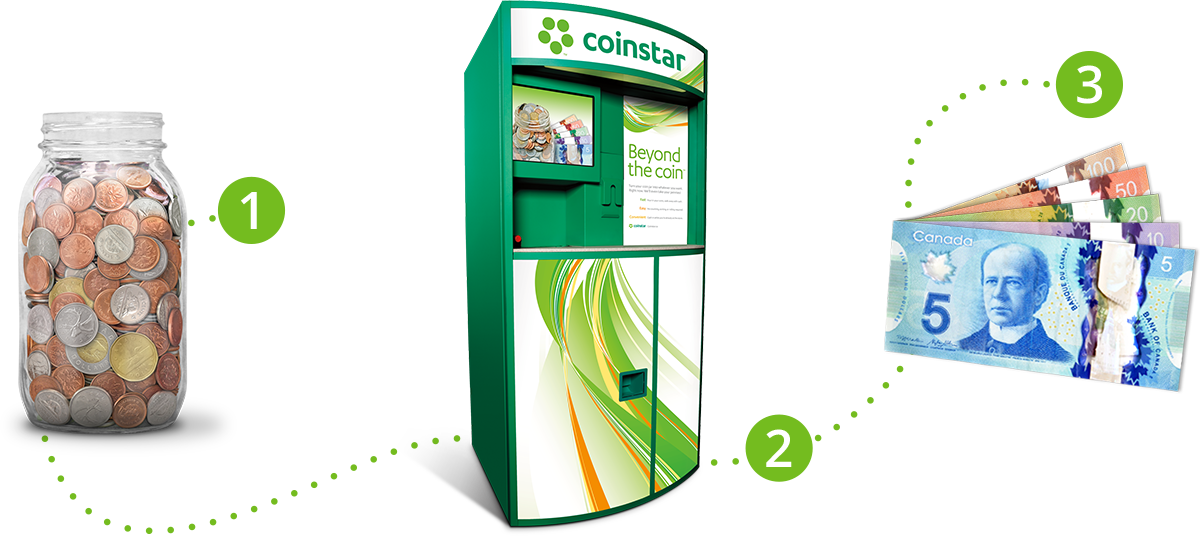 You can get cash in just a few minutes using a Coinstar® machine. It's so simple. You don't have to count, sort, or roll your coins.
Our big green machines are at grocery stores, so you can get cash conveniently, right on the spot.
A 12.90% coin processing fee applies. Fees may vary by location.
Step 1.
Take your coins into a Coinstar machine.
Step 2.
Remove dirt, debris, and other objects from coins. Add coins to the tray. Lift handle and guide coins into the slot.
Step 3.
When the machine is done counting, you'll receive a cash voucher. Get cash for your voucher at the checkout or customer service.